A visit from intrepid Antipodean Steampunk devotees in October 2010 :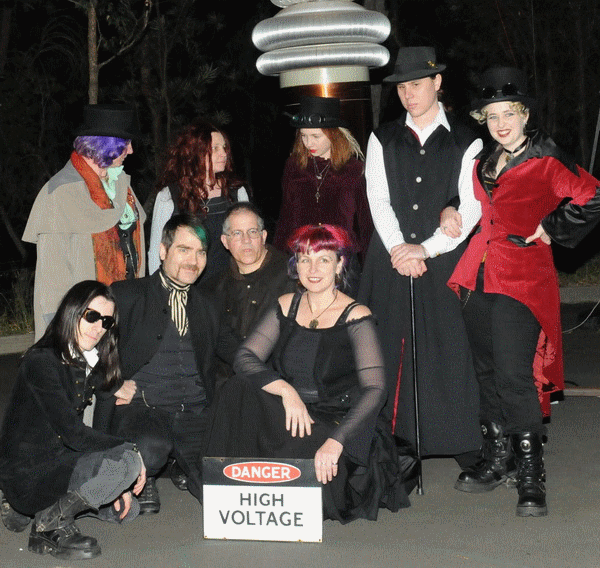 Back row (left to right): Chris, Nonie, Arnica, Ian, Helen.
Front row (left to right): Christopher, Jeremy, me, Cass
Thumbnails link to 1000 pixel wide images (left) and 4288 pixel wides images (right).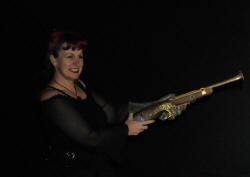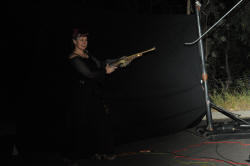 SteampunkCassBBnoSparks.jpg 1000, 4288 wide. Grrl plus gun = happiness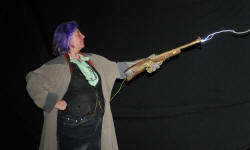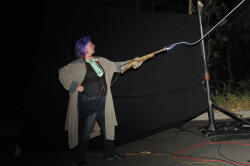 SteampunkChrisBB.jpg 1000, 4288 wide Next Murdoch Phys Dept pinup girl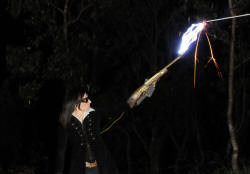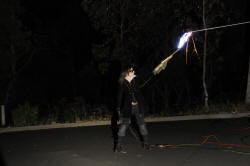 SteampunkChrisBBtrees.jpg 1000, 4288 wide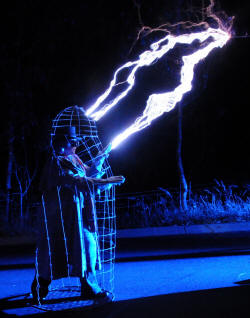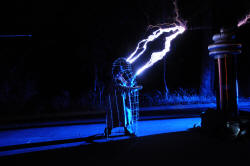 SteampunkChrisCage.jpg 1000, 4288 wide
In atomic surface physics you are restricted to a small area by strong forces - unless you tunnel your way out.
SteampunkChristophBluePatternSparks.jpg 1000, 4288 wide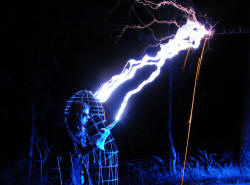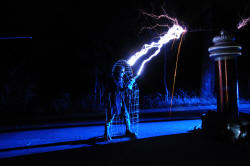 SteampunkChristophCage2.jpg 1000, 4288 wide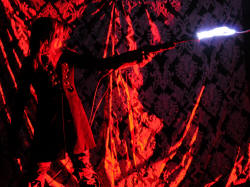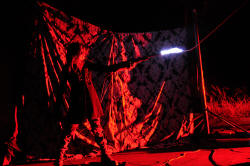 SteampunkChristophDeepRedPatternSparks.jpg 1000, 4288 wide
A Story...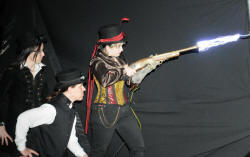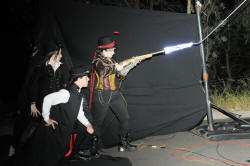 SteampunkChristophHelenIanBB.jpg
We had come so far - it was now time to eliminate this evil with Dr Tesla's weapon.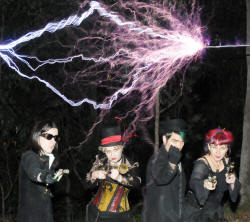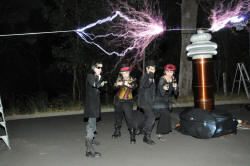 SteampunkChristophHelenJeremyCassUndersparks.jpg
Joined latterly by Professor Erasmus with his green forelock, they were protected from the electric storms. They faced the evil united. Or so it seemed....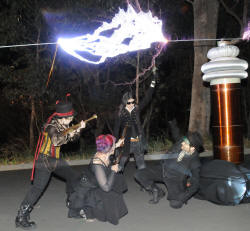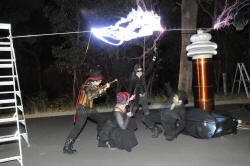 SteampunkChristophHelenJeremyCassUndersparks2.jpg
The evil Dr Faust's electric death storms exploded all around. No-one noticed our own Professor Erasmus' visage, indeed whole personage, begin to dissolve. Who was controlling who?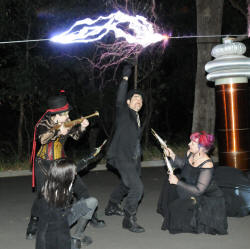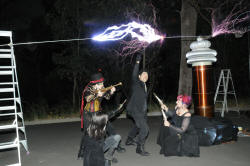 SteampunkChristophHelenJeremyCassUndersparks3.jpg
At the finale, our own Professor Erasmus was exposed as the mind controlling scoundrel at the source of this evil.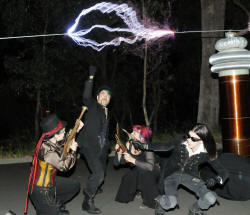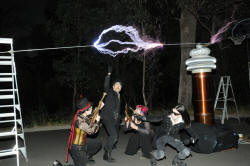 SteampunkChristophHelenJeremyCassUndersparks4.jpg
Exposed but defiant to the end, Prof Erasmus unleashes another electrical death storm but to no avail ...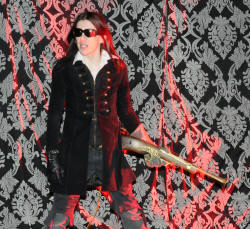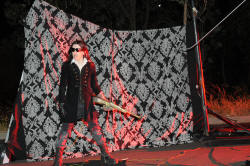 SteampunkChristophRedPatternNoSparks.jpg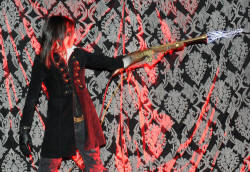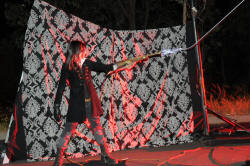 SteampunkChristophRedPatternSparks.jpg